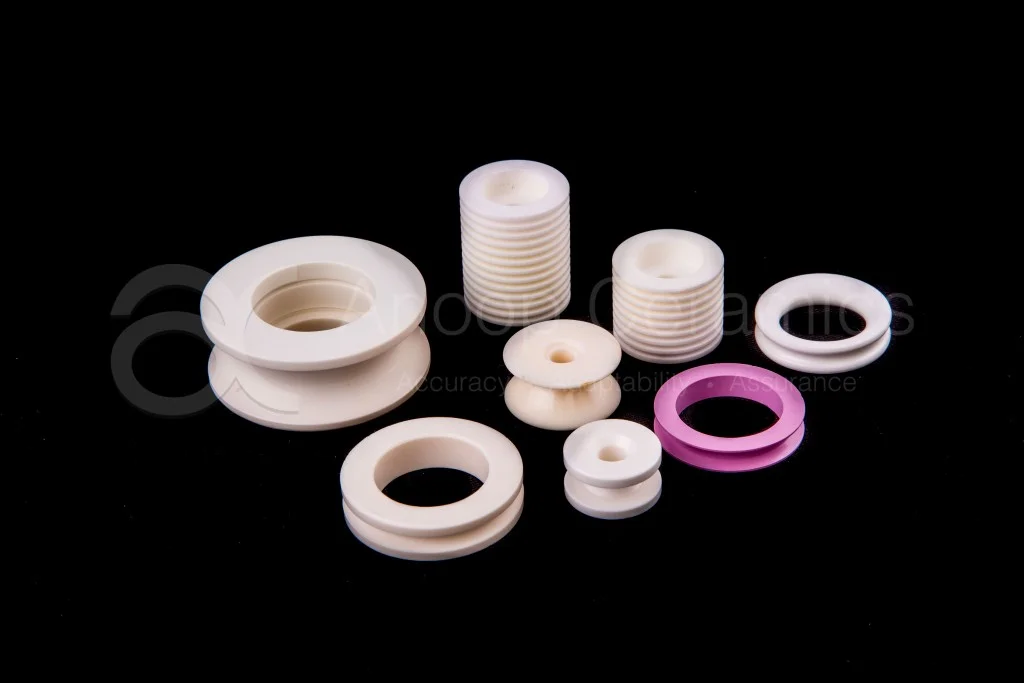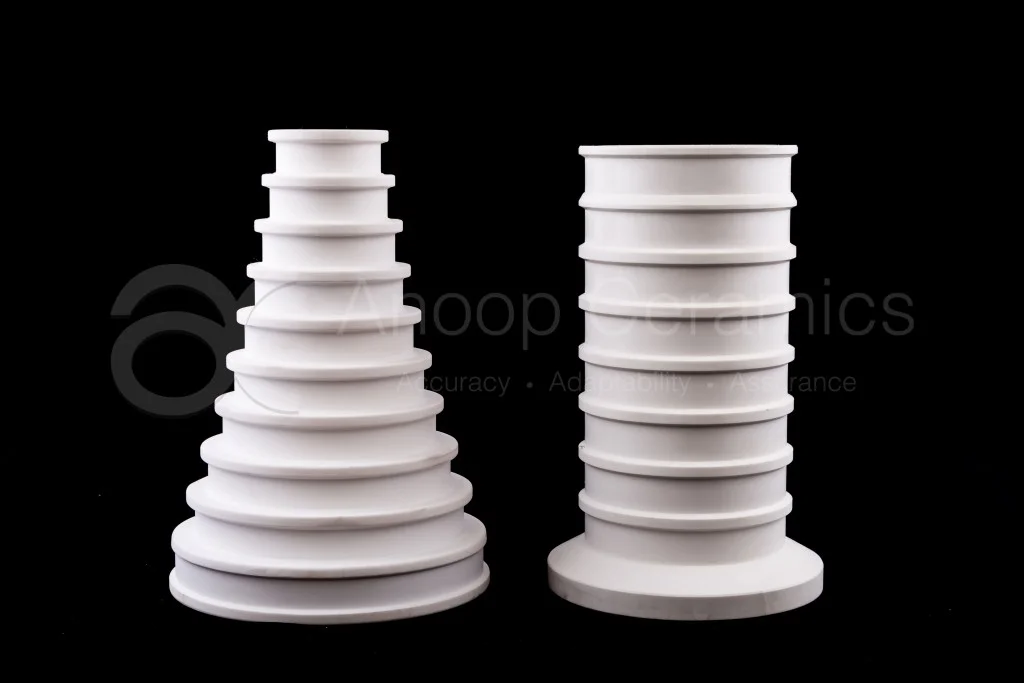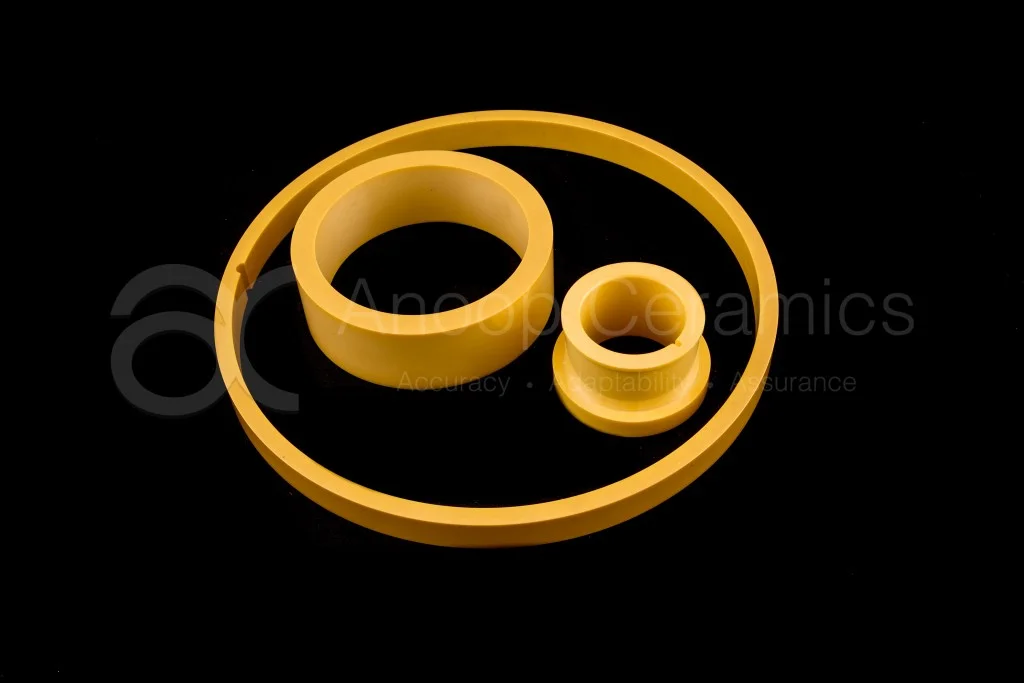 Wire drawing-Cones, Pulleys and Capstans
Advanced technical ceramics have ensured that wire and cable manufacturers can reduce costs and improve yields. Pulleys, capstans, and guide rollers are useful for wire drawing in various industrial sectors such as textile manufacturing, fiber, and wire processing. Cones are often used to measure heat and temperature in kilns to see if the furnace has reached the desired temperature. Wire drawings are commonly crafted from metals such as Alumina and zirconia, which allow for a combination of resistance and remarkable fluidity. These metals also ensure a longer, more useful, and cost-effective life cycle, as they maintain a high level of tolerance. 
Anoop Ceramics supplies a wide range of low-inertia and lightweight pulleys and cones that ensure a vibration-free performance, essential for wire drawings. Our cones are carefully prepared with a ceramic formula that ensures that they bend at specific temperatures. Our wire drawings are non-conductive, free from corrosion, and do not require the frequent maintenance that other materials might need. Our designs are primarily created in the bolt-together format. They provide complete electrical insulation as well, thus contributing to the safety standards of the workplace. Our products are highly durable and have the strength to absorb the energy created on impact. The usage of Alumina and zirconia allows the wire drawings to stand firm where other metals may not. 
We ensure a well-polished and shiny surface finish that reduces the wires' scratching and decay, thus enhancing the overall product quality. Alumina's usage in our pulleys and cones ensures that the products can even be used in industries such as thermal, as Alumina and zirconia lend the lifts a shock resistance which can withstand temperatures up to 650 degrees celsius.
Anoop Ceramics calculates the needs of diverse industries and manufactures our products to fit neatly into each of them.