Advanced Ceramic Products
Wide range of advanced ceramic products made from Zirconia and Alumina that are commonly used in various industries.


Commitment to Quality
We at Anoop Cermaics are committed toward quality. We ensure all products bought by our customers meet high standards of quality.


Custom Manufacturing Services
At Anoop Ceramics, we have custom manufacturing services and implement the best practices of ceramic manufacturing.
Advanced technical ceramic components find application in a number of industries, some of them being sealing technology, pumps, wire-drawing, battery/ cell manufacturing, sand-blasting, chemical, electronics, textile, automotive, etc.
Applications Include:
Seal rings
Marine pump seals
Valves
High temperature electrical insulators
High voltage insulators
Protection tubes in thermal processes
Insulating rings in thermal processes
Electronic substrates
Laboratory sample holders
Rollers and guides for metal tube forming
Tools for wire forming/ drawing
Thread and wire guides
Grinding media
Electronic resistor cores
Furnace liner tubes
Regulator discs
Catalyst carriers
Gas laser tubes
Wear pads
Heat sinks in lighting systems
Hot metal extrusion dies
Bearings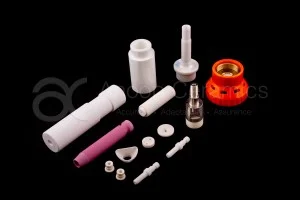 Dies and Nozzleso.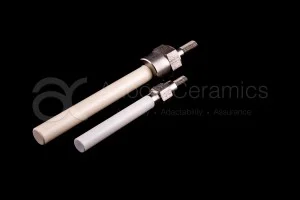 Plungers with metal assembly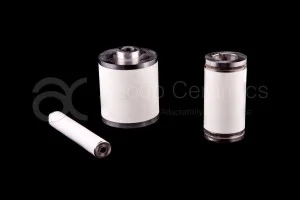 Roller assemblies
ABOUT US
Anoop Ceramics, located in Bengaluru, India is a manufacturer and international supplier of advanced technical ceramic products since 1990.
The Company has developed a wide range of ceramic products that are used in various industries. In addition to supply of standard engineering ceramic products, Anoop Ceramics is equipped with state-of-the-art manufacturing facilities and technical expertise to develop and supply ceramic components as per customer design and specifications.
Our high performance engineering products made from ceramic materials like Alumina, Zirconia, Silicon Carbide, among others finds wide application in various industries that requires high temperature resistance, chemical resistance, wear resistance, electrical insulation or mechanical strength.