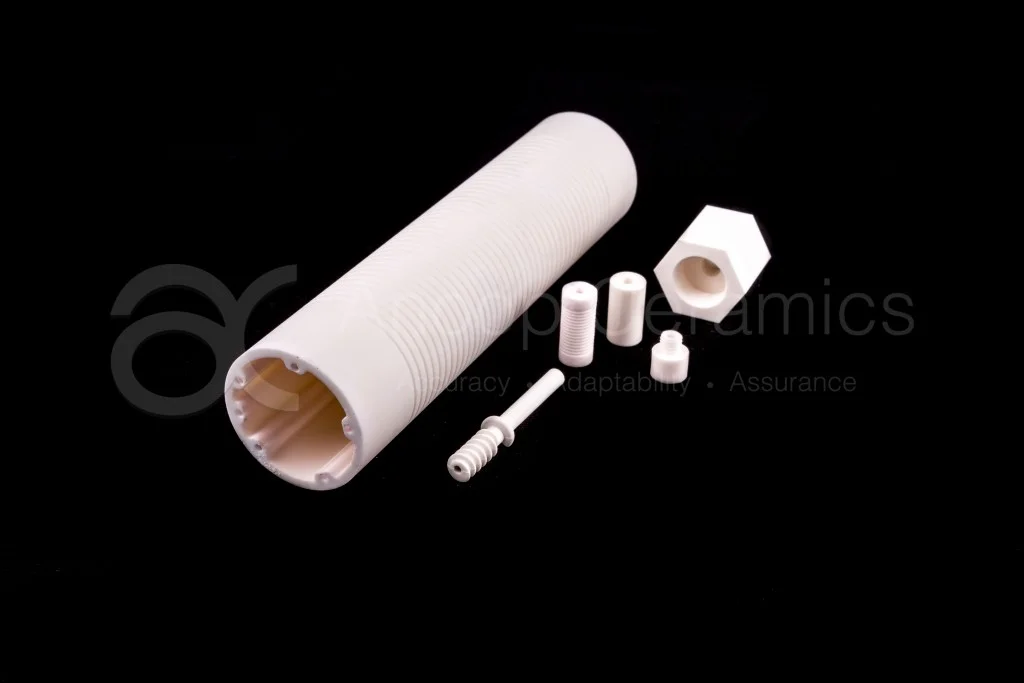 Ceramic Threaded Components
In the fiber and yarn industries, ceramic threaded components are part of an assembly process that marries the non-ceramic elements with the ceramic pieces. A typical assembly necessitates the combination of a threaded non-ceramic portion. These include helical screws and inserts, which are then fitted with ceramic threads.
These ceramic threads can be either internal or external and merge seamlessly with other ceramic parts such as rollers and wire guides. They are also welded with metal parts and industrial and semi-finished parts. Other than the textile sector, threaded parts are also integral to the 3-D printing process. Due to their non-conductive electrical properties, threaded components are also part of high-voltage applications. 
At Anoop Ceramics, our knowledge of ceramic assembly ensures that our threaded components are immune to the common problems. We prevent thread damage and seizure by reducing the friction between the thread forms in contact with each other. We also apply lubrication film to the components. The film creates a barrier between the ceramic and non-ceramic elements. Our threaded parts, such as rods, are prepared from Alumina, ensuring a high thermal stability level. They are also resistant to corrosion and chemicals such as solvents, salts, and acid.
We create a variety of threaded components based on our consumer base's needs and the diversity of the purposes for which they will be used. We pride ourselves on the user value of our products. .