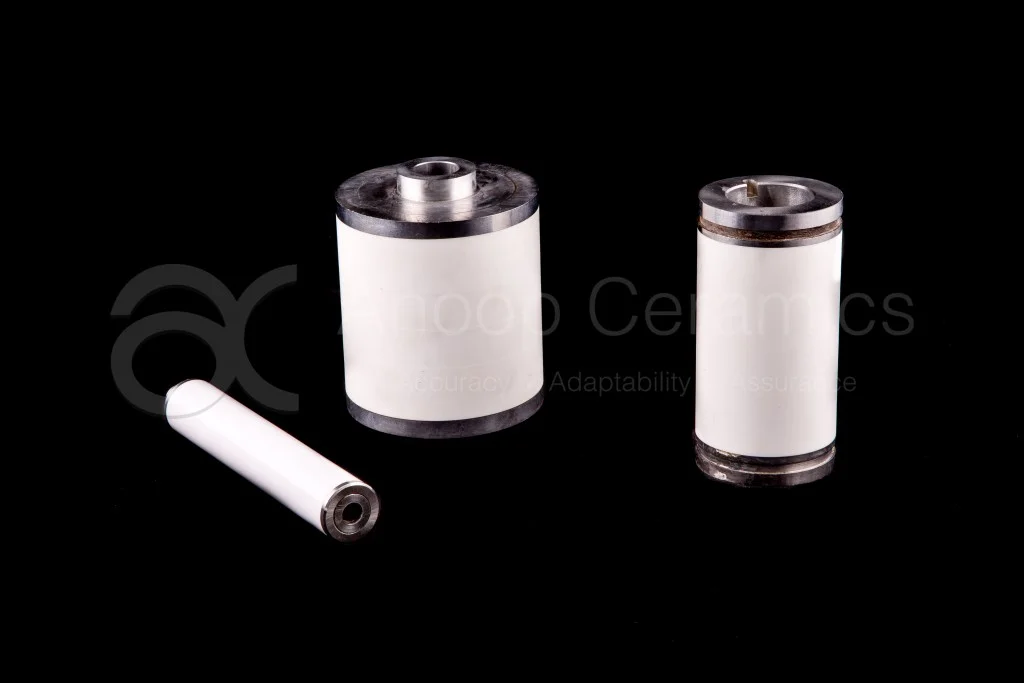 Ceramic Roller Assemblies
Ceramic rollers are cylindrical-shaped assemblies that can be used for a variety of purposes. In the textile industry, they are a part of thread guidance systems and threading components. In the energy industry, they are useful in furnaces and hearth kilns, where they transport the products that are to be fired. The rollers' diameter and other properties are customized according to the purpose. In thread guides, they are made smooth, and the surface finish is polished. In hearth kilns, they are required to be resistant to corrosion, abrasion, and stable in high temperatures and a controlled environment.
At Anoop Ceramics, we have created a variety of rollers in different shapes and sizes. We customize roller guides for tubes, which can then be used for transport in various situations. We build our rollers out of Alumina and zirconia. We value magnesia stabilized zirconia, particularly for building rollers, which can be either partly or wholly secured. The use of this metal helps us create rollers with temperature resistance and low thermal conductivity. Zirconia's ability to be steady in the face of high temperatures helps us transform it into different rollers, ready to fit all your requirements.