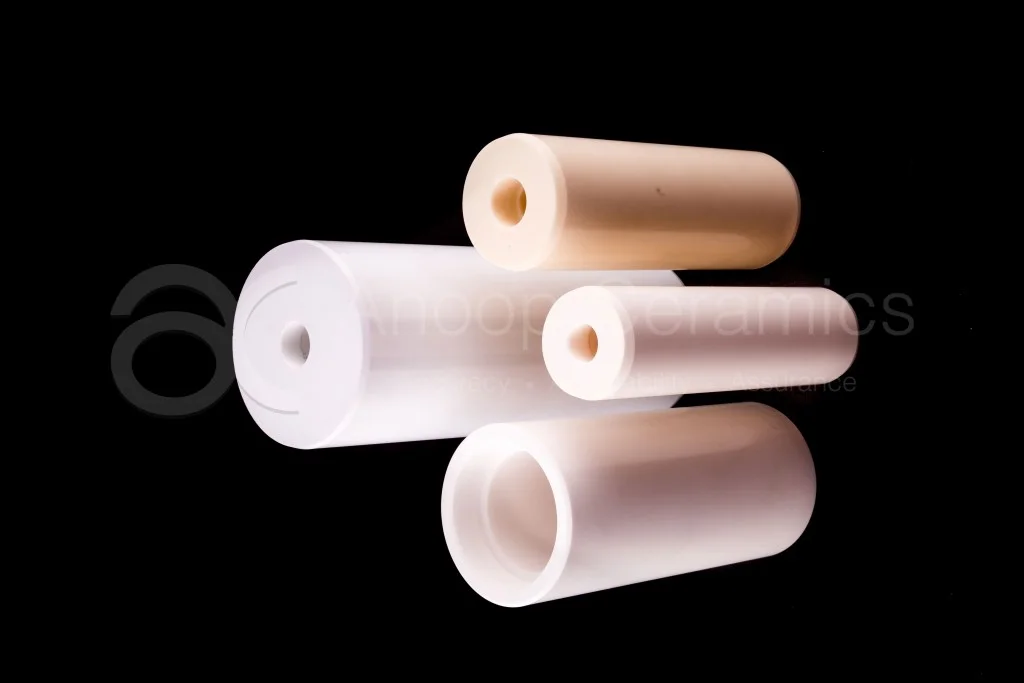 Ceramic Plungers
Ceramic plungers are integral parts of pumps, which are the connectors between the seal and the material pumped through. Ceramic plungers are popular for use in saltwater, chemical and metering applications. Buyers use them in saltwater pumps, sewage pumps, jet pumps, and even in wells.  
While useful in those fields, it is recommended to keep them away from hazardous materials. The use of Alumina and zirconia in their manufacturing ensures that they resist corrosion and abrasion over long periods. They also have a long shelf life and an excellent performance guarantee. Plungers are available both with a hollow design as well as in solid. 
At Anoop Ceramics, we prepare our plungers from magnesia-stabilized zirconia, which lends them muscular mechanical strength and resistance to wear and tear, high temperatures, and very low thermal conductivity. These assets make them the perfect choice for all needs related to pumping, electrical processes, and working with water flowing with colossal force. We manufacture our plungers based on our customer's needs and the strength of the apparatus with which they will be working. We produce both standard plungers, as well as plungers with metal assembly required.