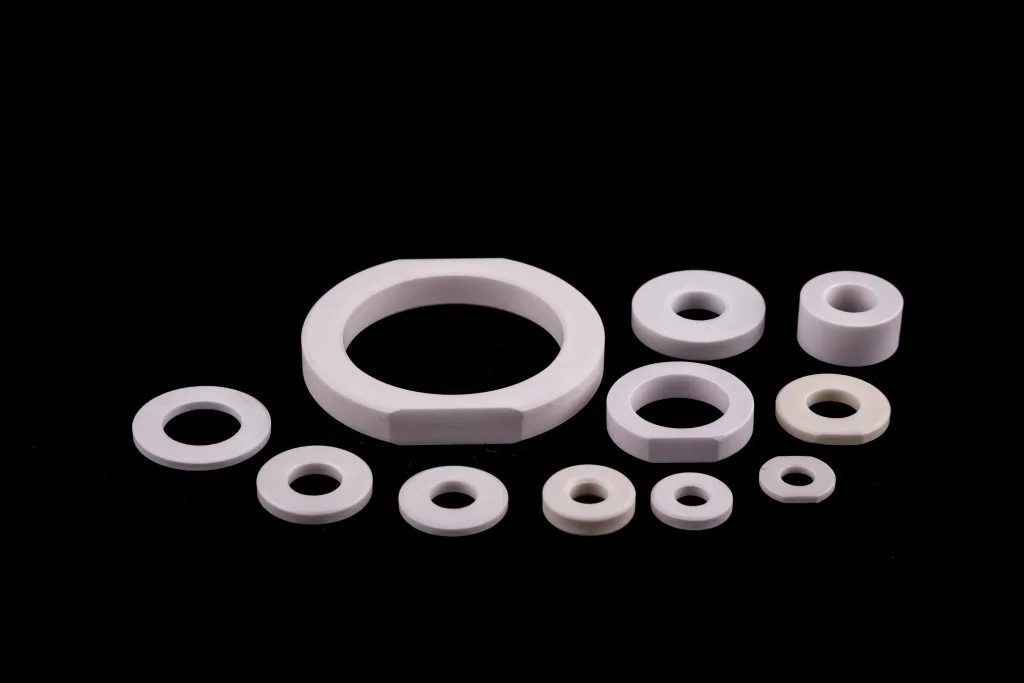 Ceramic Washers for Pump Application
Just a few years ago, the immediate solution to leaking taps was to fit the tap cartridge with a rubber washer. The rubber washer worked fine for a few days, but inevitably, the valve would start dripping again. The next solution was to fit the faucets with ceramic discs and washers. The use of ceramic ensured that there was no dripping, and it would only require a 90-degree flick to turn on and turn off taps.
Ceramic's longevity and resistance to most elements ensure that ceramic washers last longer than anything else. Usually, a tap is fitted with two ceramic discs, both magnetic. While the first disc is attached in place, the second disc moves in tandem with the valve. When both the drives are in complete alignment, water flows comfortably through the tap. However, when they are not, the water flow stops immediately.
Anoop Ceramics' washers work not just with taps, but with pumps and other water-based machines as well. Our appliances are carefully polished on one side so that they stick to the faucet. The presence of the discs ensures that you only have to do a quarter turn to switch on the taps, smoothly and effortlessly, even with your little finger. The use of Alumina to create the discs leads to very little friction. They have longevity, and it will take a while before needing to be replaced, unlike with rubber. Our drives are sturdy and can withstand any flow of water, from a trickle to full force.