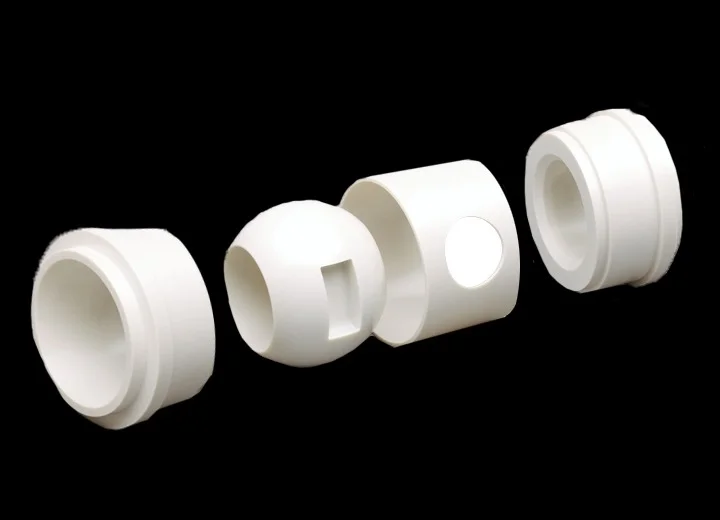 Ceramic Valves
Valves are essential components of industries such as blood separation, hematology, medical test instrumentation, and centrifugal pumps. Seals maximize performance in demanding environments. Ceramic valves are mainly used in the pumping industry and are built to be highly resistant to wear and tear. They are often polished with a diamond cut to increase resistance and other properties.
Anoop Ceramics' valves function even in the most challenging conditions and have emphasized longevity, reliability, and performance. They are created from abrasion and corrosion-resistant Alumina and zirconia. We designed them to withstand wear and tear and fluid erosion caused by the opening and closing of the valve. We ensure higher operational safety, a longer service life, increased economic efficiency, and a diverse product range compared to our competitors.
Our products come in many shapes and sizes, depending on your need as a customer. We have tight control over the manufacturing of seals right from the stage of sourcing raw materials to the final product's final shaping.