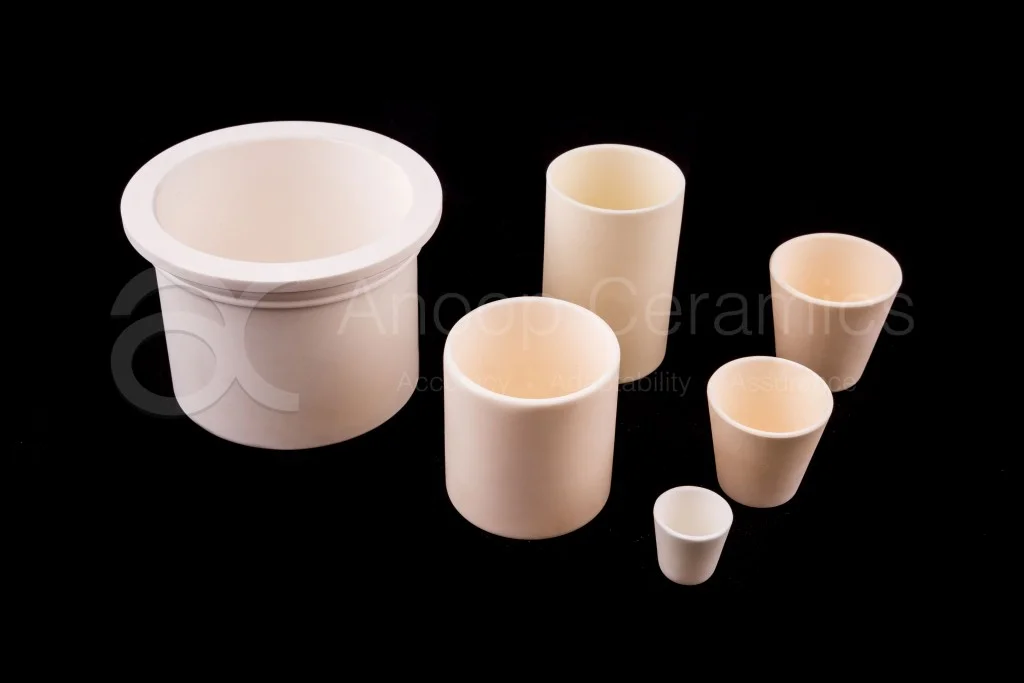 Ceramic Spacer Cans
Ceramic spacer cans are now becoming very popular as part of sealing systems in the pumping industry. The magnetic, corrosive, and mechanic properties of ceramic are beneficial for spacer cans' primary function. Spacer cans are usually non-magnetic and free from corrosion so that they can work smoothly with the pump's magnetic components to ensure a smooth flow of water through the system.
Zirconia, in particular, is the perfect metal for spacer cans. They can efficiently pump aggressive and variable materials through, including content such as oils, phenol, and propane, with temperatures as high as 350 degrees. At Anoop Ceramics, we ensure that the spacer can is coated on the inside with chemically resistant fluid. This helps it remain steady and unaffected by chemicals, acids, alkalis, and other solutions that are flowing through during the pumping process.
We create our spacer cans with both Alumina and zirconia and prepare them for a wide variety of uses for our customers based on their industrial needs. The design of our spacer cans can be customized as per industrial requirement and machine type.