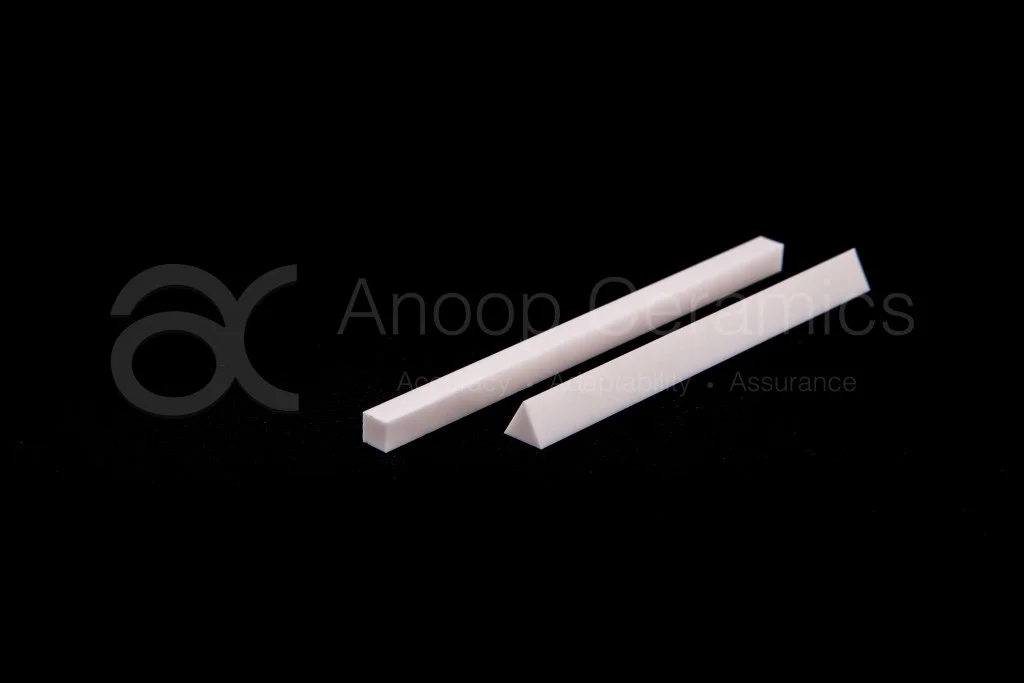 Ceramic Breakers and Cutters
Ceramic cutters are often used to cut yarns, textiles, and fabric.They can be put to excellent uses in devices such as splicers, diagonal cutters for looms, and even winding machines. Aside from the textile industry, they are also used as part of blades, knives, and shears in the medicine, food, and automotive sectors.
Ceramic's sharp edges, flexural strength, and hardness have made it the best material choice for efficiently cutting threads and increasing the industry's profitability. The usage of ceramic ensures that the quality of cutters will be consistent. It also provides smooth running during the processes,as well as resistance to corrosion and abrasion.
At Anoop Ceramics, we have chosen Alumina and zirconia for our breakers and cutters Zirconia-toughened Alumina is a particularly right choice for our cutting tool inserts. The mixture of the two metals ensures a diamond sharpness that can slice through both the softest of fabric and the sharpest of wires
The mechanical strength and toughness of the mix and its stability at high temperatures also mean that cutters can expand to numerous other industries for use as well. We customize the shape, size, and blades of our cutters and cutting tools according to our customers' needs and applications.